This is what you're going to do!
Become the star of the exhibition floor by showing your building talent. As a stand builder you are our pride. You live up to what we promise the customer on the exhibition floor. What is prepared on the drawing, you build in practice and then you break it down again. You do this together with a team of great colleagues, at different locations every day. Together you build creative exhibition and conference concepts at top locations. Think of the RAI and Jaarbeurs Utrecht, but we are also increasingly working outside the Netherlands. Because our work in stand construction is not standard from 9 to 5, you can be deployed flexibly and as a stand builder you also work in the weekends.
What do we offer?
Of course we offer you a solid training period, in which you learn from your colleagues exactly how a exhibition is built up.
Your flexibility and willingness to work during the weekend will be rewarded with a gross monthly salary of € 2,000 to € 3,000, supplemented with allowances for extra working hours and working hours during the weekend.
We think it is important that our employees continue to develop. That is why there is plenty of room for training and we would like to discuss your ambitions with you.
Team building is essential for us: we laugh a lot together and organize fun outings and drinks to strengthen the bond. We believe that excellent team dynamics lead to the best performance and collaboration.
In addition to job satisfaction, stability is key. That's why you get a suitable contract with the intention of permanent.
What are our wishes?

No endless list of requirements, because a match with your personality is the most important thing.
Our ideal candidate:
Likes to work with his/her hands
Has a good dose of collegiality
Has the same down-to-earth and no-nonsense working method that characterizes us
If you do not yet have experience as a stand builder, that is not a problem: technical insight, flexibility and perseverance are important
And finally, looking forward to working with us!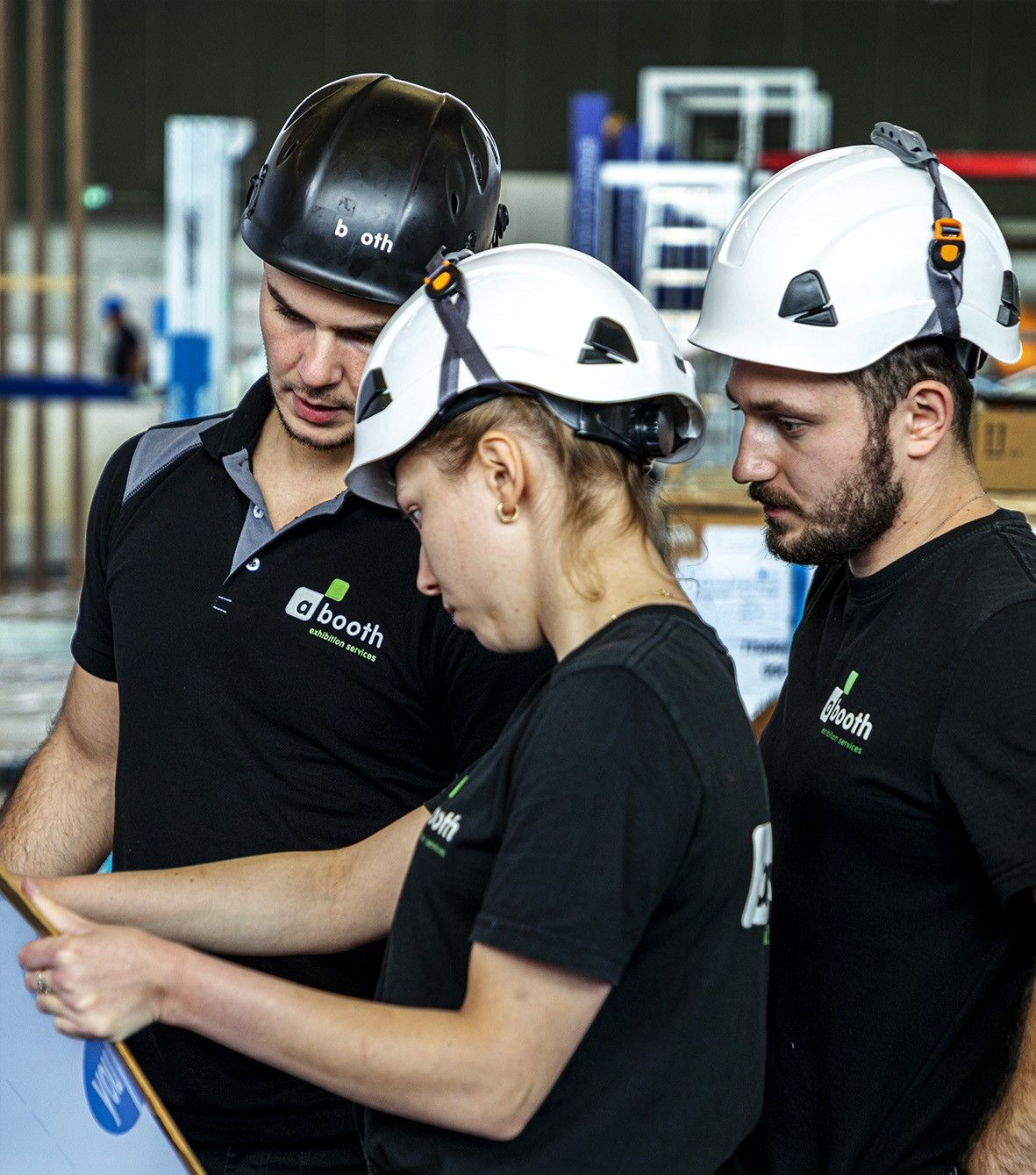 A day as a Stand builder....
"As a stand builder at A-booth, my day starts early, usually around 6 am. We meet at the office in Oostzaan. We load our van with tools, building materials and additional smaller materials and decorations. Then we drive straight to the location of the exhibition where we work that day. This can be in the Netherlands, but also abroad.

Once we arrive, we consult with the Project Manager and look at the floor plan to see where to set up our stands. We start by unloading the trucks with the large material. Then the erection of the walls and the floor begins. This takes an average of 2 days at a large exhibition.

Then the next day we place the furniture and decorations, adjust the lighting and ensure that all cables are neatly concealed. Just before the exhibition opens, we provide service to our customer for the final touches. You can think of moving a wall or having a door open the other way around if that seems better in practice than indicated on the drawing. During the exhibition days we remain on stand-by for possible repairs and maintenance of our stands. At the end of the exhibition we break down the stands and load everything back into the trucks and our van. Although it is hard work, I enjoy all the different places I go to, the challenges each day brings and the opportunity to work with a great team."
Our job
At A-Booth we join forces with a team of experienced professionals who are fully committed to creating the most creative exhibition and conference concepts. Whether we work in the Netherlands or across the border, we always strive for the highest achievable and consistently deliver results that we look back on with pride. Our focus is on creating sustainable stand building concepts that continue to surprise and inspire our customers and their target groups.

more about us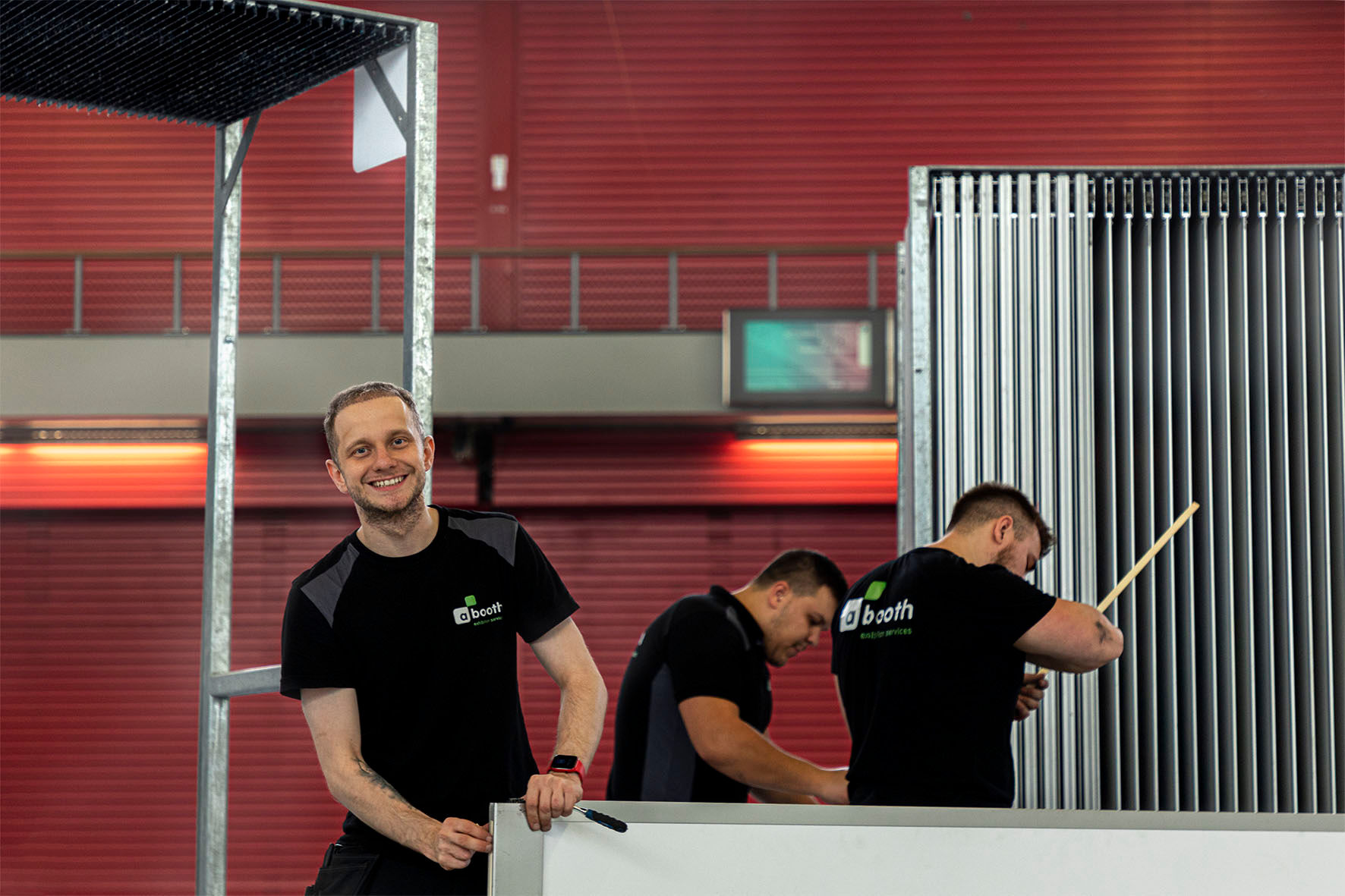 You become part of a team of 50 motivated colleagues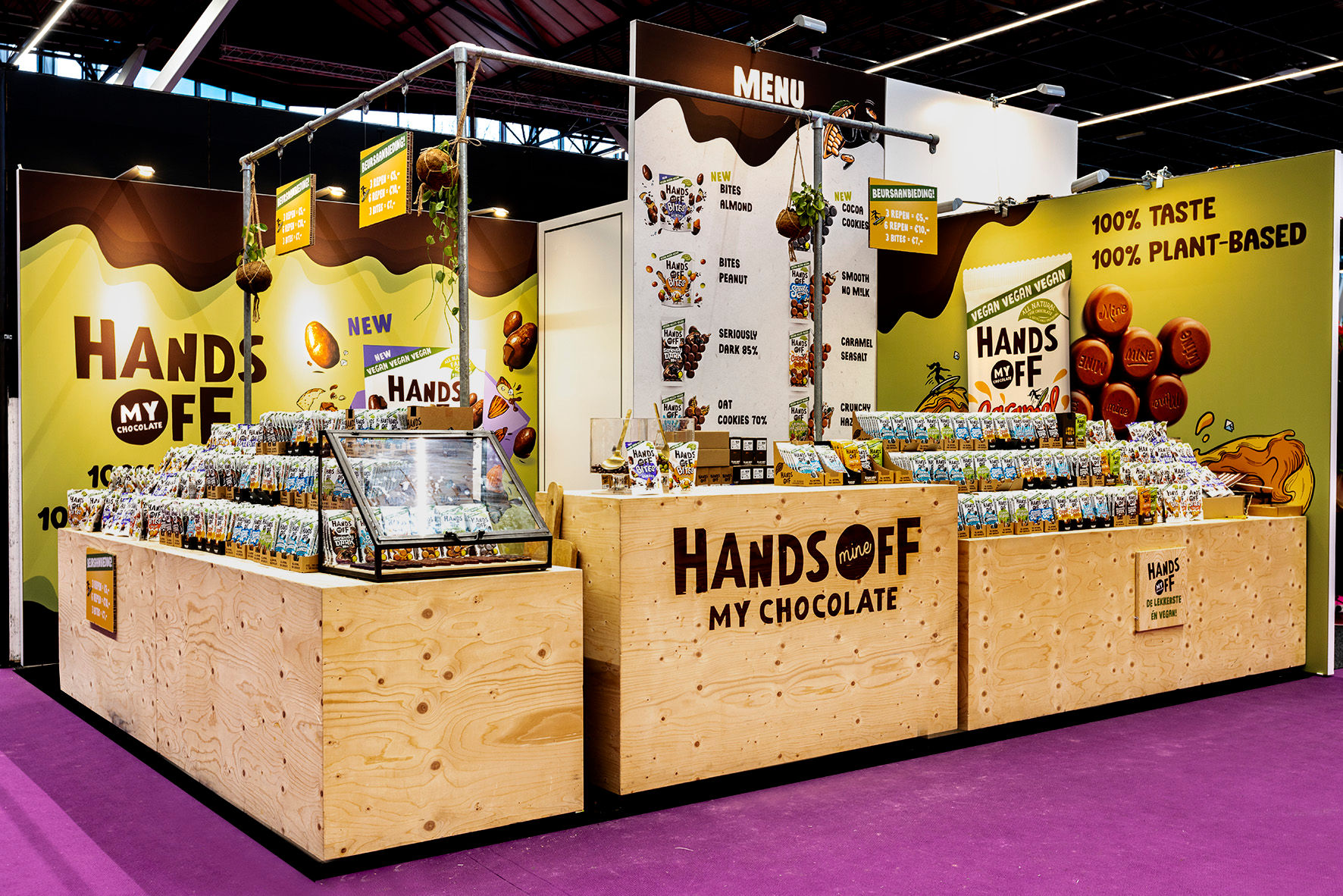 We distinguish ourselves by innovation, reliability, sustainability and quality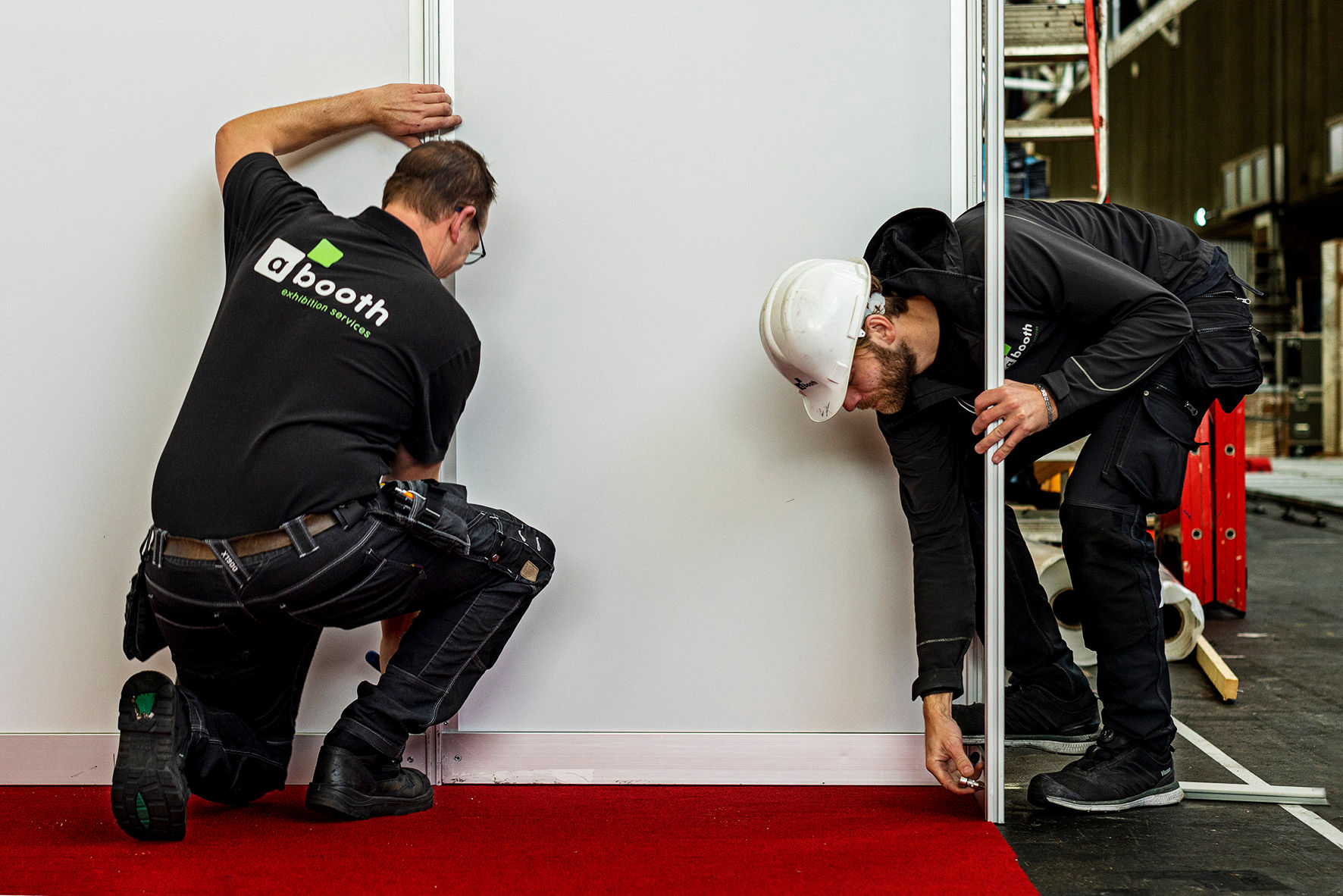 We believe that excellent team dynamics lead to the best presentations and collaboration.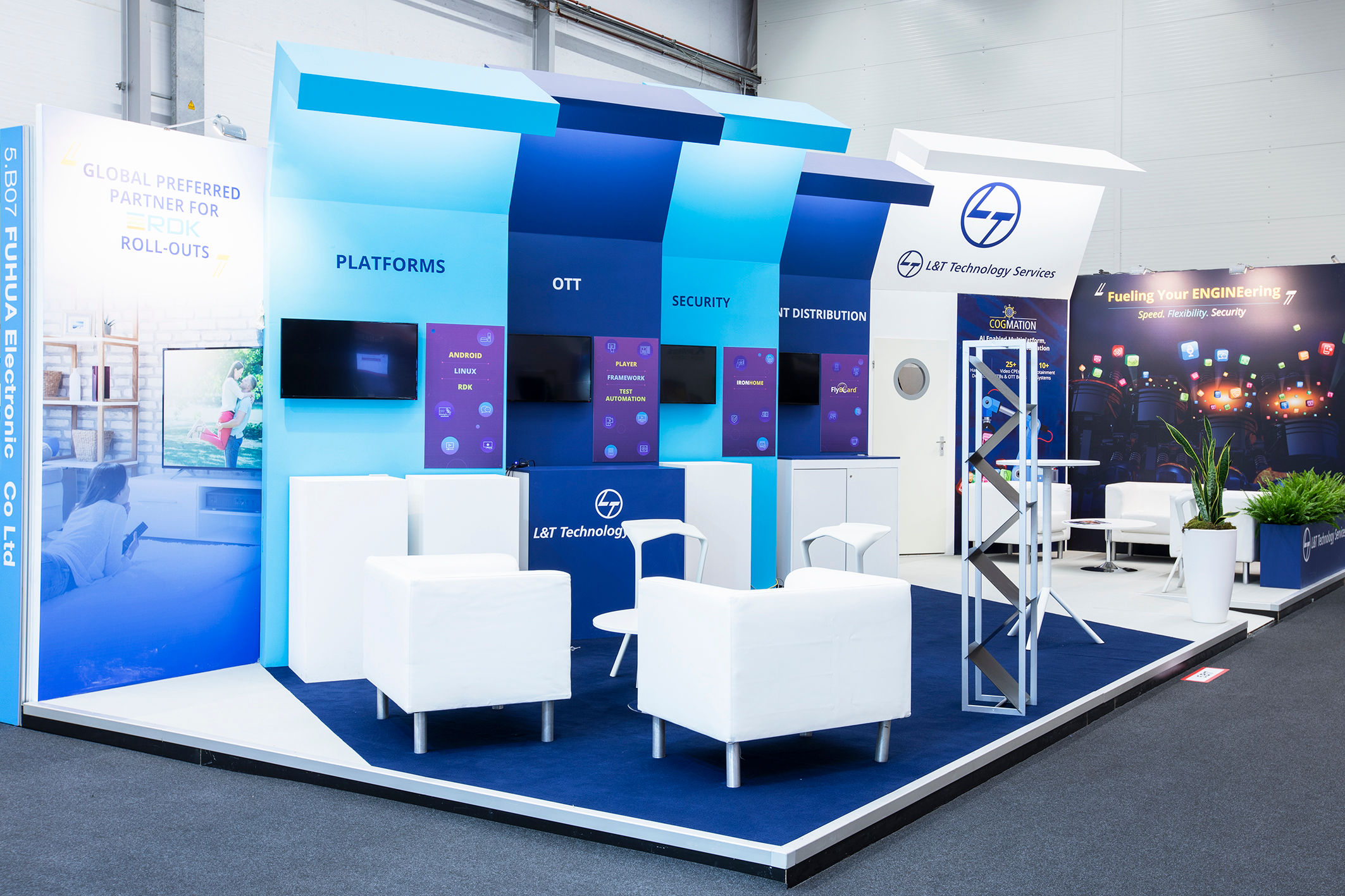 We create surprising and inspiring stand construction concepts.
Excited?
Then respond quickly, at least with a CV. And if you want to explain to us why you would like to work at A-Booth, you can of course write a letter of motivation.
Send your CV, possibly with a letter of motivation, to our HR advisor, Suzanne Slingschröder. You can also contact her if you have any questions about the vacancy:
+31 (0)75 – 622 5581
suzanne@a-booth.nl