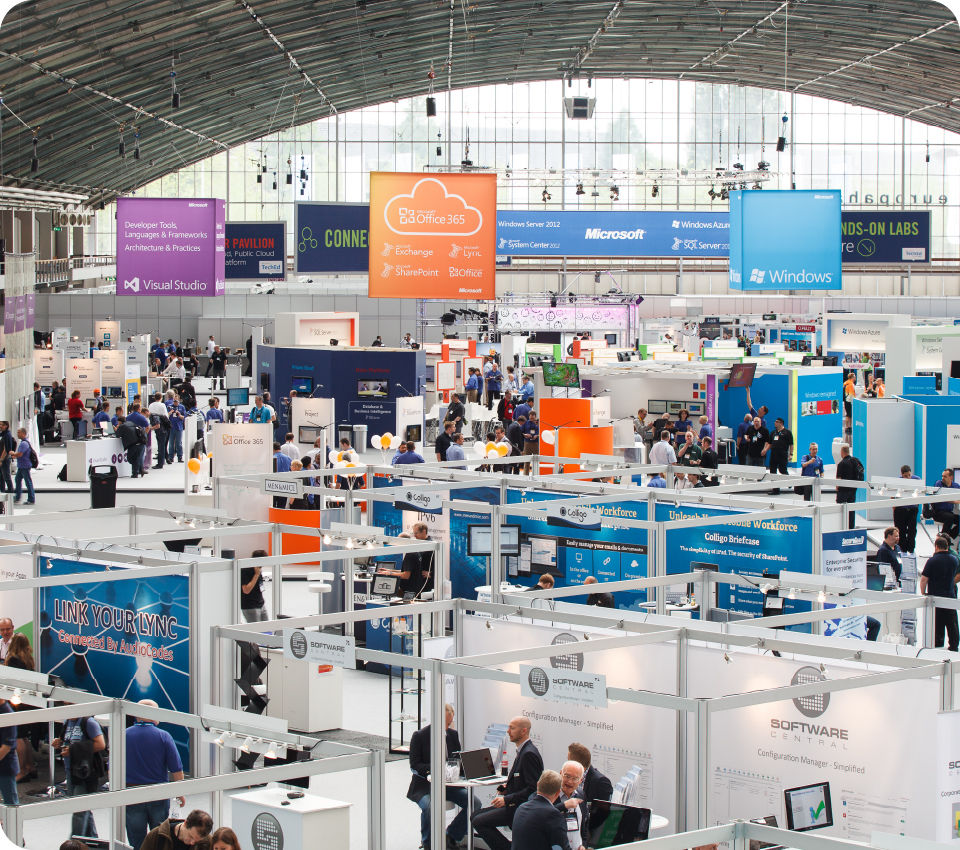 We are A-Booth

Our mission is 'to build and enhance the best exhibition concepts in Europe'. Our vision is 'through the utilization of modular booth construction, the integration of modern technologies, and ongoing innovation, A-Booth aims to become the most attractive exhibition partner in the industry. With a strong emphasis on sustainability, A-Booth strives for maximum results with minimal impact on our planet'.

A-Booth provides stand construction throughout Europe. Our modular stand construction material is of top quality and comes from our own stock. We are creative in innovating exhibition concepts and are at the forefront of sustainability. Our people are the best in the industry. Together with venues, organizers and exhibitors we strive for sustainable success.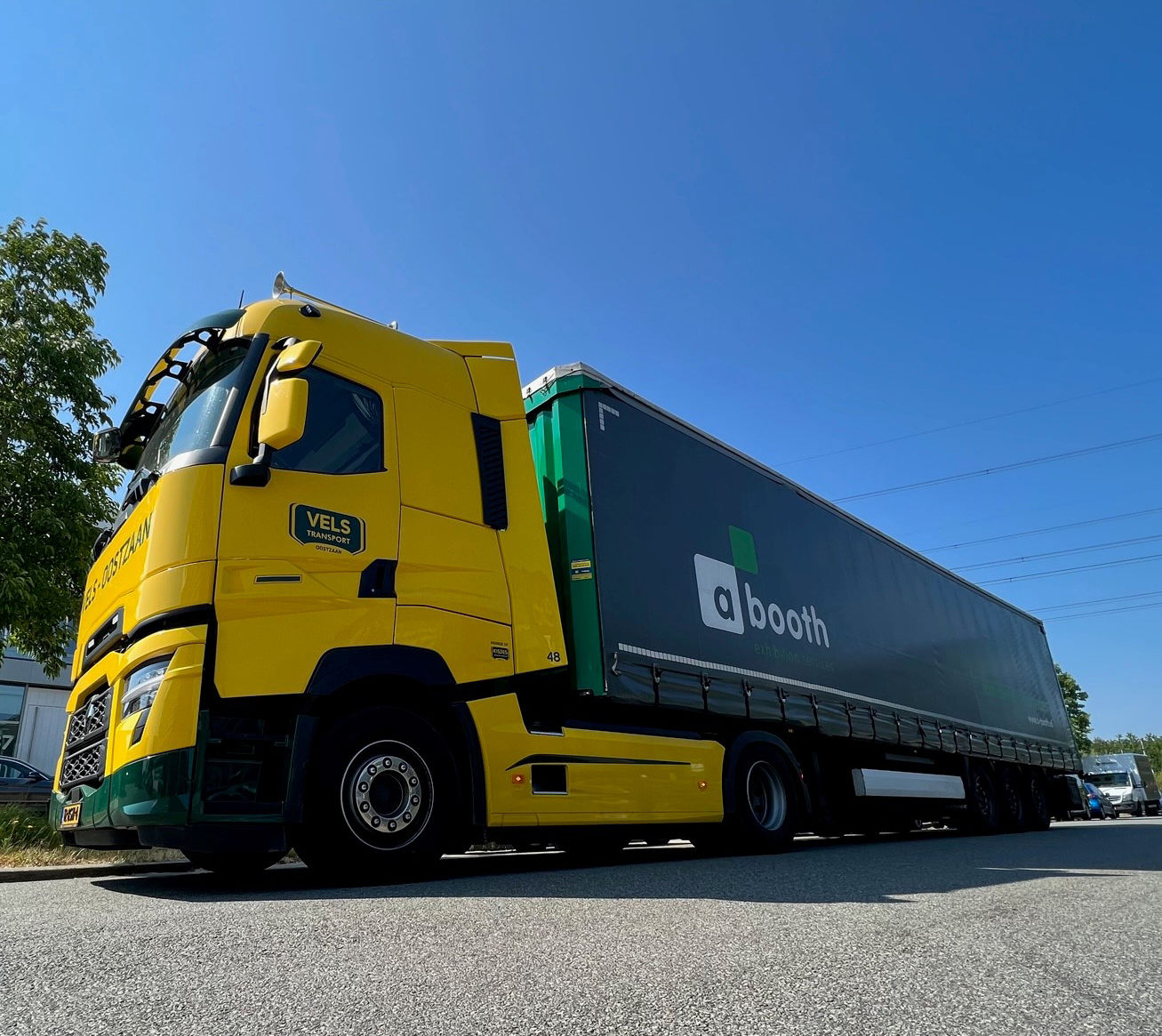 A story of growth and innovation
A nice business plan, but almost no money. That is how Peter Noordman and Jaap-Kees Snoeij started A-Booth in 1999. After the bankruptcy of their employer, an all-round stand builder, they decided to do things differently themselves. With their knowledge and experience, they focused on quality, creativity and innovation. And that was the key to their success! The company grew from an office with a warehouse of 100 m2 to the current building in Oostzaan with a warehouse of 2,500 m2. It contains more than 1,500 parts and no less than 9,500 m2 of system walls.

A-Booth continues to innovate and we are always looking for intelligent innovations. For example, we developed the aluminum column in 2011: durable and lightweight, making them easy to transport and assemble. In 2018 we started with the striking 'green blocks' to hang slimframes (frames with a printed canvas). This efficient mounting method saves time and costs. And in 2020 and 2021 we launched our smart EyeCatcher profiles and plinth profiles with closure.

Even now, A-Booth continues to grow and there are significant ambitions. For example, we want to be the best in the Netherlands and Europe when it comes to the most attractive exhibition concepts from design to realization. We are at the forefront when it comes to sustainability and developments in the industry. To help realize our ambitions, the management was expanded in 2023 with Chris van Dam. We will also take into use our extensive building on the Zijtocht with no less than 1,200 m2 of storage space. This means we are ready for the future: setting up the most beautiful stand construction projects with the best exhibition heroes!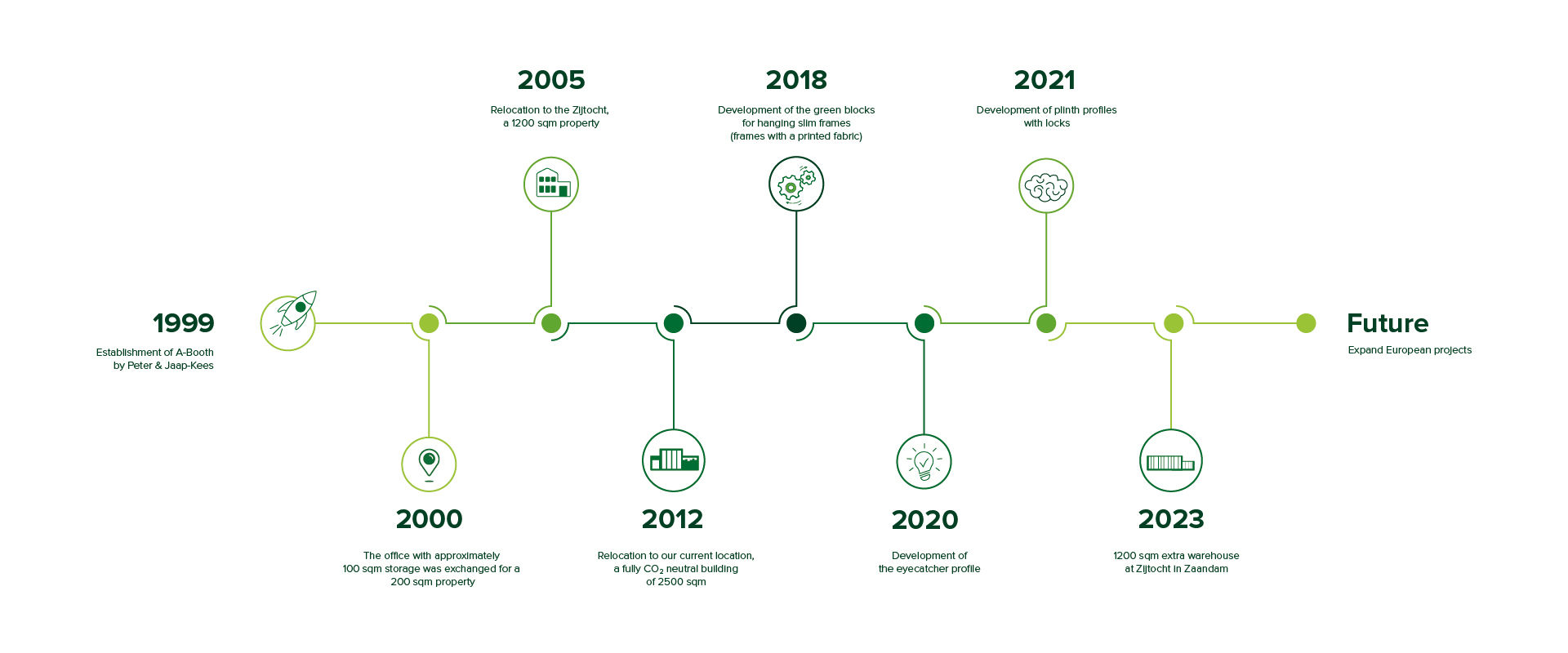 Our core values

Innovation
Creative in renewing exhibition concepts
Reliability
Do what we say we will do
Sustainability
Always leading in developments in the industry
Quality
High-quality stand construction through the use of the best people and materials